Superb Chiropractic Care
With A Personal Touch
You work hard. We've got your back. Maybe at no cost to you...
You may be eligible for three months of complimentary chiropractic care at Aligned Chiropractic!
Chiropractor Richmond VA
Welcome to Aligned Chiropractic located at 5700 Old Richmond Ave Suite A-4 in Richmond, VA. We understand that choosing a chiropractor is a big decision. This article will help you learn the basics of chiropractic care. Please don't hesitate to contact our Richmond chiropractors with any further questions you have. We are excited to help you reach your health goals at Aligned Chiropractic in Richmond, VA! Thank you for trusting us to help you align your back with your lifestyle goals.
We are experts in back pain and disc injuries, but we also help many other joint pains. Most people think of chiropractors for treatment of neck pain, low back pain, but we just might be able to treat your other joint pains as well. If you have a shoulder or wrist problem, or a hip, knee or foot pain, tell Dr. Teresa Green. She can treat many joint pains while she is helping you with your back.
the education of our chiropractor
Dr. Teresa Green practiced in Carytown in Richmond, VA, from 2004 to 2016 and now practices at Aligned Chiropractic just off Broad Street and Bremo Road. Aligned Chiropractic is not too far off the historical Monument Avenue, and is just down the street from Bon Secours St. Mary's Hospital.
Dr. Teresa Green fell in love with Virginia when she attended James Madison University. She left the east coast to attend Palmer College of Chiropractic West, and returned as a chiropractor in Richmond, VA in 2004. She has spent many additional hours learning about spinal rehab and extremity adjusting, so she has a large skill set to address recurring back pain and athletic injuries.
benefits of chiropractic
Many patients have pain between the shoulder blades from hours spent hunched over computers, cell phones and studying. Dr. Teresa Green will not only adjust your spine to restore your ability to move, but she will teach you some quick self care exercises that will help minimize the effects these ongoing back pain causes.
Dr. Green will help you reach your spine goals by customizing a care plan to help your spine stay well aligned. Your participation level is up to you, but she will teach you as much as you want to learn about your back and joints. She helps patients with disc herniations, recurring episodes of low back and neck pain, shoulder injuries, and hip, knee and ankle complaints.
contact us today
Initiating care at Aligned Chiropractic in Richmond, VA is simple. Just complete and submit a New Patient Form and we will contact you to set up an appointment. If you have questions about your insurance coverage, please include your insurance information on your New Patient Form, so we may answer your questions before you schedule your appointment.
HOW TO CHOOSE A Richmond CHIROPRACTOR
The following pointers can be useful in helping you find the best chiropractor for you in Richmond. Often times when people are looking for chiropractor in Richmond, they simply go straight to Google and choose the first result they see.
However, a chiropractor who is coming up first in a Google search should not automatically become your first choice for care. Consider the following steps to find the best chiropractor for you.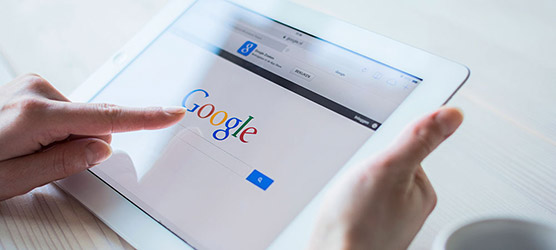 Time Needed: 5 minutes
Total Cost: USD 0.00
THE 4 SIMPLE STEPS TO CHOOSING A Richmond CHIROPRACTOR
Step 1: Start a Google Search
First, enter any of the options below in the search bar:
Chiropractor Richmond
Chiropractor 23226
Chiropractor near me
Best chiropractor in Richmond

Step 2: Check Out Their Website
The top Richmond chiropractors put just as much thought into their site as they do in their overall practice. In looking over their website, you should get a sense if they might be the best chiropractor for you.

Step 3: Read Their Reviews
Find the Google Business Page of a chiropractic office you are considering for care. It's one thing for a doctor to claim they can help, it's another to see patients leave their happy reviews providing proof.

Step 4: Call The Office
After getting a general overview of what the clinic offers, call the the office to see if they match the messaging that their site and Google My Business have portrayed. After a brief talk with the office, you will find out if they are the the right fit for your health goals.

TRUSTED CHIROPRACTOR: READ OUR REVIEWS