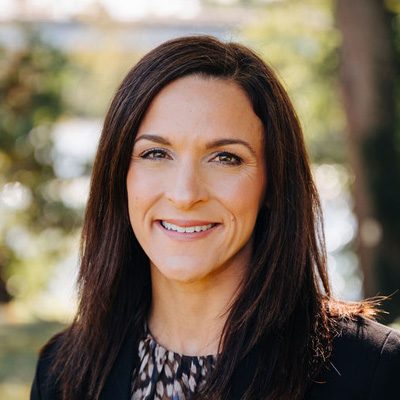 Chiropractor
Teresa Green D.C.
Dr. Teresa Green completed her chiropractic education at Palmer College of Chiropractic West, in San Jose, CA. She started her studies at Penn State University, Main Campus and completed her Bachelor of Science in Health Science and a minor in Nutrition at James Madison University in 1998.
After graduating from Palmer College of Chiropractic West in 2002, Dr. Green associated in Washington State, just a few miles from the Gig Harbor Spine and Posture Rehab Center, a Pettibon Technique Research Facility. She spent numerous hours observing and learning the most up to date techniques in spinal care and rehab.
Originally from Boiling Springs, PA, she returned the east coast in 2004. Dr. Green was a partner at the Chiropractic Health And Wellness Center in Carytown until January 2017, when she opened her solo practice at Aligned Chiropractic in Richmond, VA.
Dr. Green's personal experiences with chiropractic inspired her to become one of the best chiropractors in Richmond, VA, by specializing her care plans to the specific injuries and goals of her patients.
"My mother was the first in our family to seek out chiropractic care. I remember her having significant low back pain and watching her take 10 to 15 minutes to bend over to put on her shoes each day.

She went to see Dr. Tom Becker in Lemoyne, PA and a short time after that she was able to bend over like a normal person should and put her shoes on in seconds. I was amazed!

Shortly after that I began to experience numbness on the outside of my foot while I was doing flip turns in the pool (I was a swimmer in high school). She took me on to see Dr. Becker and the numbness stopped!

What I didn't realize was that I had been such a fidgety student and was that kid who was ALWAYS taking the bathroom pass to roam the halls. It wasn't because I couldn't pay attention; it was because my mid back had been bothering me while sitting in those desks. Shortly after beginning chiropractic care, I no longer needed to take the hall pass because I felt SO MUCH better and my school performance definitely benefited from that!"
Dr. Green is a physically active person, which helps her relate to the needs and goals of her patients. She ran the Seattle half-marathon in 2003, and competes in sprint triathlons each year.
She and her husband, Lance, have a wonderful daughter and son to keep them busy outside of Aligned Chiropractic.
Insurance Manager & Chiropractic Assistant
STACY
Stacy will help introduce you to our office and answer your questions regarding cost of care associated with in-network coverage with Anthem PPO, Cigna PPO, Multiplan/PHCS and United, out-of-network coverage with Aetna, and self pay coverage. Click here for a list of in-network insurance policies. When you meet Stacy in our Richmond office, she will help you with your spine therapies, self care instructions, and scheduling needs.
Monday
10:00am - 1:00pm
2:30pm - 5:30pm
---
Tuesday
10:00am - 1:00pm
---
Wednesday
10:00am - 1:00pm
2:30pm - 5:30pm
---
Thursday
10:00am - 1:00pm
---
Friday
10:00am - 1:00pm
2:30pm - 5:30pm
---
Saturday
Closed